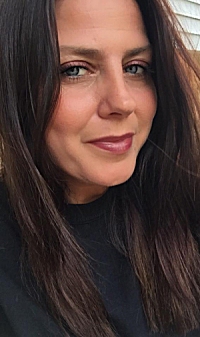 Meet The CEO of WildFire Networks Whose Television And Radio Shows Cover Explorations Into The Scientific, The Metaphysical, The Spiritual And The Paranormal. Experience First Hand. The Natural Born Oracle Whose 5 Star Reputation And Spiritual Insights Are Sought After Around The Globe.
"Often times, we convince ourselves that we are acting and living in harmony with our soul's desire when in fact our souls are still waiting to be heard or make their presence felt. The heart knows that the trick is to not be cooped like pigeons on rooftops or chickens in pens; you must let your soul run free like the wolves, like wild horses."
River W.F. Moon
River WildFire Moon is a Psychic Medium and Paranormal Archaeologist. Divination is her passion and deciphering The Language of Souls is her life. Utilize her services when seeking to validate the mystery that is life after or before death. Her divination methods are extensive; all will provide you with an exceptional private reading, and or navigation with your own spiritual and paranormal inquiries.